We water the plants, so even with the heat there are still flowers and fruit for picking!
From 3 september till 14 september we are on a holliday. The garden will be limited open. The times will be mentioned here soon.
now ready for picking:
Black berries, apple berries, grapes, appels, tea herb, and cutflowers.
In the garden there is pin-payment.
Giftcards
Gift cards from 5,00 up. A great gift to surprise someone for a birthday or as a thank you gift. The gift card is valid for picking flowers, fruit or herbal tea. You can not spend the gift certificate on drinking tea or coffee in the garden. The vouchers can be spent in parts.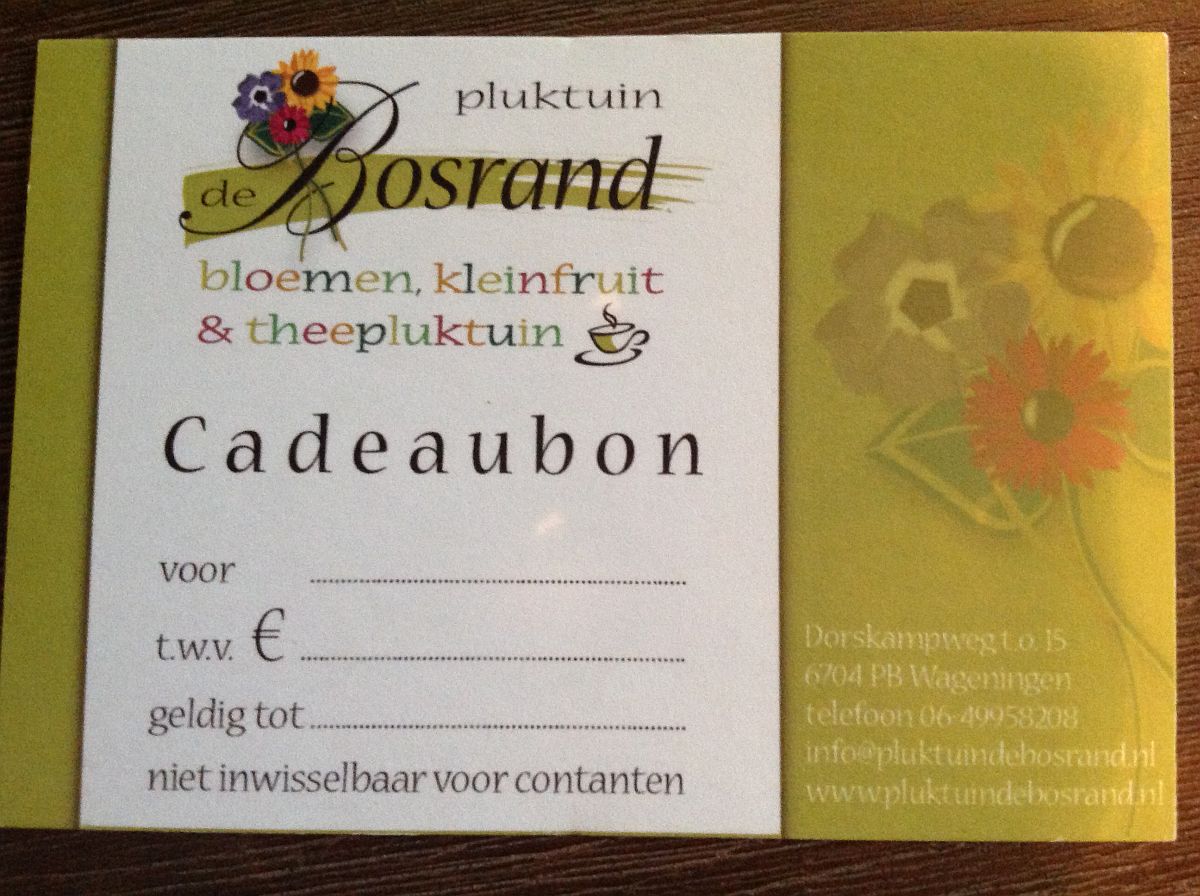 You can also buy a giftcard or flower arrangement through out webshop.

Extra Jam with over 71% fruit
"Extra Jam" with no less than 71% fruit.
There are various types of homemade jam for sale. "Extra jam" is in Holland a protected name. In order to be able to be called extra jam, the jam must contain at least 450 grams per kg of pulp (45%). The extra jam of the pluktuin contains no less than 71.4% of fruit. The extra jam pluktuin contains only naturlijke ingredients. During the season we make jams of the fruit of the garden. There is the extra jam for sale from red with black currants, gooseberries with rhubarb, rhubarb with orange, blackberry and red currant.
There is also 100% pure red currant juice and grape juice for sale.