Teagarden
In the pick your onw tea pickgarden of about 100 m2 you will find various mint varieties, herbs, shrubs and fruit trees from which you can pick leaves, flowers or berries to brew fresh (herbal) tea. With the herbs there is a sign that says what and how many (flowers, leaves, tops of twigs or berries) you have to pick for your tea.
The tea garden is directly located next to the lawn with seating areas where you have a magnificent view of the Wageningse Eng.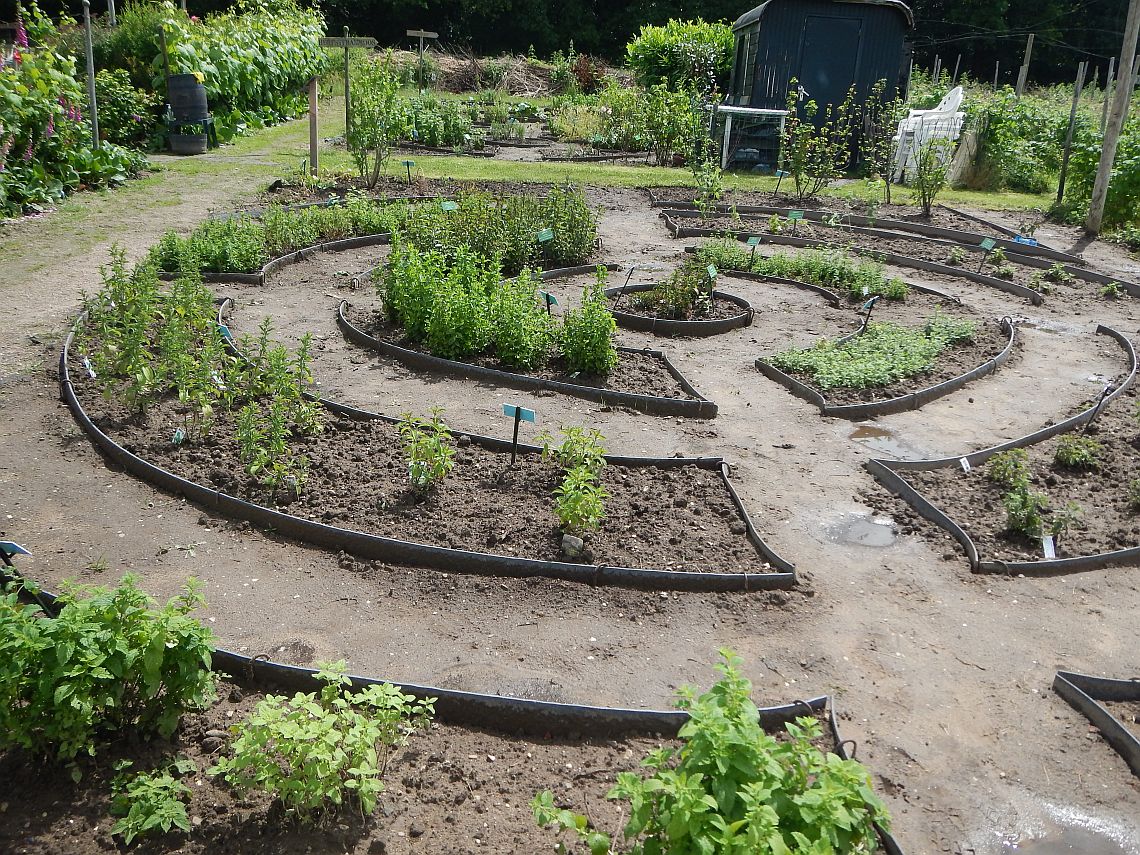 .
We are still in consultation with the municipality about building an interior space.If everything goes ahead according to plan maybe we can build in 2019 an inner space of 30m2 with a veranda of 20m2 where we can serve tea in bad weather. For the time being we only serve tea in dry weather.
You can - during opening hours of the picking garden - always pick your own tea herbs in the tea garden and take home a delicious cup of herbal tea. Tea herbs are paid for by weight.
high tea
During the season various high teas are held in the garden. Minimum number of participants for each high tea is 8 people. You can register individually. If you are with a group of more than 8 people, you can also have your own high tea outside the planned dates.
For planned dates see agenda.